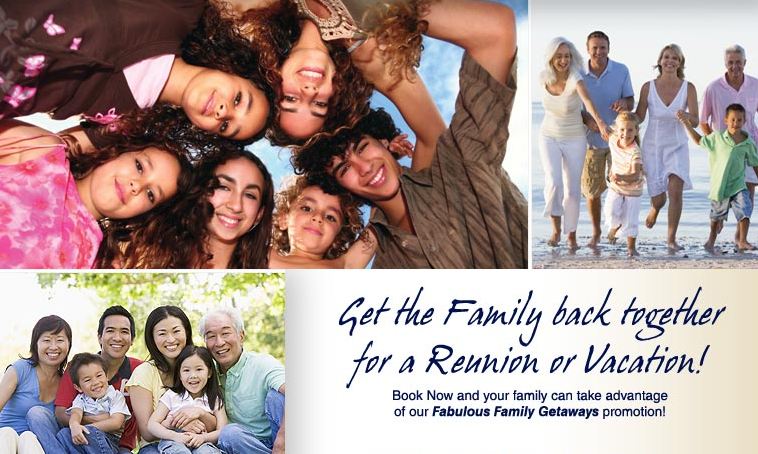 Book a Group with as few as 6 cabins and you could
earn a FREE CRUISE, cocktail parties,
extra discounts and amenities!


Cruising With Friends & Family


Planning a relaxing vacation with your family and friends? Enjoy special group rates and benefits by letting VacationWired.com's Cruise Experts help you organize anything from a small Family Get-Together to a full-scale Class Reunion.




Family Reunions
School Reunions
Church Groups
Club & Association Groups
Sports Teams and Camps
Fund Raisers
Weddings
Anniversaries
Women's & Men's Groups
Engagement Parties
Senior Groups
Physical Fitness Groups
Corporate Cruising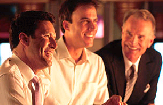 If your company is planning a corporate event, a cruise is the best value money can buy. Cruise ships now offer meeting and breakout rooms, video conferencing, state of the art audio-visual equipment, and Internet access, a cruise offers everything you need to stage a successful corporate event.



Client Appreciation Cruises
Corporate Meetings
Executive Retreats
Professional or Training Seminars
Trade Groups
Private Business
Non-Profit Organizations
Sales Seminars
For more information or a free quote complete a group planning form or contact our group sales department at 1-866-469-4733.

Looking for Interesting Activities and Facilities On Board?
Guest Speakers
Seminars
Healthy Living Speakers
Ethnic Celebrations
Meeting Rooms
Spa Services
Conference Services
Celebrities
Historical
Shore Excursions
Break-Out Rooms
Specialty Themes
Sports Stars
Audio/Visual Equipment
Amenity Packages
Amenities that MAY be available for your group...
Wine, Champagne and/or
Chocolates in each room
Bus/Airport Transfers
Free Cocktail Parties
Shipboard Credits
Cabin Upgrades
Group Photos
Fruit Baskets
Travel Bags

All-Inclusive Resorts & Vacation Packages
When you have 20 or more adult passengers traveling together, it's considered a "Group". When you book together, you'll have special Group advantages such as:
Pre-assigned seats on the plane
Rooms located together at your resort
Transfers together
Specialty restaurant reservations together (upon availability)
REDUCED GROUP RATES!



For more information or a free quote complete a group planning form or contact our group sales department at 1-866-469-4733.

~PLUS~

Your group will get it's own home page!
(sample group page)