All Inclusive Luxury

Back to Top
Scenic's state-of-the-art 'Space-Ships' offer 5-star luxury - from every scented bath drawn by your butler to every gourmet meal expertly created by the onboard chefs. Luxury focused innovation and design mean Scenic is a class leader delivering the ultimate in European river cruising. With the largest suites on the rivers, a staff-to-guest ratio of 1:3, special on board entertainment, a wellness area and gym, Wi-Fi internet, e-bikes to explore, all included in the price you pay, you'll never want for anything else.
There are a vast range of activities and sightseeing experiences for you to choose from, so you only see what you want to see, and do what you want to do, at a tempo that suits you. From history to culture, food to nature, there's something for everyone
Enrich Experiences - Scenic's seasoned Journey Designers have handpicked a range of unique experiences that will be among the highlights of your cruise. These are exquisite multi- sensory moments, adding a deeper dimension to your tour and leaving you with an amazing memory to treasure.

Tailormade - Exclusive Tailormade GPS guided tours mean you can explore even further afield. Whether it's culture, architecture, art or simply heading off the beaten track, our unique Tailormade program is available in over 140 locations. We even make sure your chosen Tailormade tour starts and returns at your ship location so you know you'll never get lost.

Butler - It's the personal touches that make your cruise special. From nightly turn down to laundry concierge service included for all guests, your butler is there to make your Scenic experience extra special.

Dining & Beverages - From a dress-up gastronomic extravaganza to a low-key handmade pizza, Scenic caters to every style of dining. They source from regional suppliers, meaning the food is both extremely fresh and in season. The chefs draw inspiration from the countries you pass through so you'll experience the true cuisine of every region. Your dining options on board range from casual all day dining at the River Café, to Portobello's fine dining and degustation dining at Table La Rive. And of course there's an extensive selection of complimentary beverages all day too. From top-shelf spirits and cocktails, to branded beers and hand-picked wines, you'll enjoy unlimited complimentary drinks throughout your cruise. We'll also treat you to a feast of diverse dining experiences, ranging from the Italian-themed cuisine of Portobello's and the elegant Crystal Dining, to the casual, all-day fare of the River Café.

Suites - Scenic set the benchmark for the standard of suites on board, the most spacious on any European vessel. Technology and innovation meet to provide your Scenic Sun Lounge, giving you a private balcony at the touch of a button. From a Standard Suite to the Royal Panorama Suites, find the ultimate in all-inclusive luxury to suit you. Luxury, space, views, they're all included.

Nth Degree - Scenic will greet you personally at the airport and arrange for your transfer both to and from your cruise, regardless of when you arrive. When not on board, all transport, whether it's by coach or rail, is of the very highest standard. Scenic uses local guides as they believe nobody knows an area like someone who lives there. Their tours will not only show you the highlights but the hidden gems that only a local knows. Absolutely everything is taken care of. There is no additional tipping required on board or onshore – it's all included.
Special Offers
Back to Top


Now Choose Your Savings*

Choose either Free Air to Europe, Premium Economy Air from $1,395 per person or up to $2,000 Savings per couple!

Upgrade Your Air Experience*

Upgrade to Business Class airfare from $2,395 per person.

Solo Traveler Offer*

Receive up to a Free Single Supplement on select sailings!

*Terms and conditions may apply. Call us for details*




For extra member savings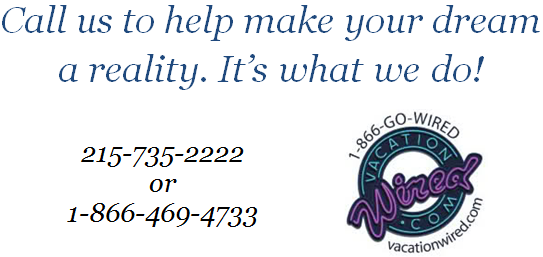 Brochures
Back to Top

2017 Europe River Cruises

2017 Southeast Asia River Cruises

Eclipse Preview 2018-2019